DAY DEAL
"DAY DEAL, GOOD CHOICE!"

"Some tattoos are BIG..., they also require more time to complete and RUSH is the worst kind of ink to use."


Here I kOrey offer a DAY DEAL where on any day accept TUESDAY & WEDNESDAYS you can book in
a 9:30am QLD time spot from below and have studio to yourself from 9:30am to 4pm,
*(unless job is completed earlier).
This Consists of a mid way break of up to 30mins and then continuation til 4pm,
*(unless job is completed earlier).


CONCLUSION / TOTAL:

- BY BOOKING IN THE BELOW SPOT YOUR TOTAL IS $800 for the day + $80 GST = $880


TERMS:
- The Day Deal is a Kick Off Start time of 9:30am until 4pm (QLD time)
- There is no limitation, so if you want to do a sleeve you are able to book as many spots as you wish.
- There is a NO CANCELLATION policy and if cannot attend then your day must be rebooked to a later date.
- If want to split the day with another person it will cost $100 more and there is a 'Split it' link you can add
to your cart to allow this to occur.


WHAT TO DO NEXT ?

TO CLAIM YOUR DAY DEAL JUST BOOK IN THIS SPOT AND YOU WILL BE CONTACTED WITHIN 24HRS
TO ORGANISE A DATE THAT SUITS BOTH YOU, THE CLIENT AND THE TATTOOIST.

NOW, CLAIM YOUR SPOT AND..., GAME ON!


NOTE:
TO PAY HALF NOW AND HALF ON THE DAY JUST USE THIS COUPON CODE IN CHECKOUT: fifty50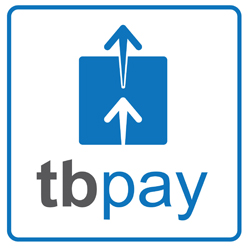 TO PAY IN (4) PAYMENTS PRIOR TO TATTOO USE OUR TBpay option - Click Here



Kind regards,
Mindsett Tattoo

Cancellations
There is No refund on Cancellations and if you re-book it will incur an additional $60 deposit each rebook. why?
Parental Consent Tattoo's
Here where kOrey works at Mindsett Tattoo Studio he is located in NSW, Tweed Heads Australia.
In NSW it is legal for a Young Adult aged no less than 16 to have a Tattoo Procedure carried out.
To read more on what is required for Parental Consent Tattoos - Click Here


Categories: Mindsett Tattoo